Erno Laszlo Timeless Ritual Boxed Set
640861
---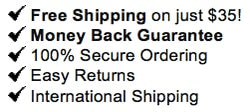 ---
The Erno Laszlo Timeless Ritual Boxed Set consists of the following: a pre-cleansing oil, a deep-cleansing bar soap, and a controlling lotion (toner). Presented in a stylish but practical box, this set it's perfect to take on-the-go or on your travels.

The Phelityl is a moisturizing complex that penetrates pores to dissolve trapped oils and makeup residues on contact. Combine it with the deep-cleansing Sea Mud bar and the Light Controlling Lotion (which acts like a toner) to create a conditioning and exfoliating layer that improves the epidermal barrier of your skin and maximizes the cleansing process.


Anti-aging boxed set.

Recommended use: One after the other every morning.


Set contains:

Phelityl Pre-Cleansing Oil (0.5 fl. oz.)


Light Controlling Lotion (0.5 fl. oz.)

Sea Mud Deep Cleansing Bar (0.6 oz.)

All products are travel size.


Packages may say "Not for Individual Sale"
---
We Also Recommend
---