Revlon x Barbie Mini Tweezer Set 63805
059901
---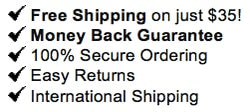 ---
Looking for the perfect pocket tweezer set? Well look no more! Revlon x Barbie Mini Tweezer Set 63805, inspired by Barbie is the perfect pair of tweezers to toss in your purse, pocket, anywhere! It's even conveniently sized for air travel. 
Perfect for air travel.
Contains a slant and a point tip for all of your tweezing needs.
Includes tweezer case.
Stainless Steel
Includes one set of two tweezers w/ case.
---