Maybelline Eye Studio Master Drama Cream Pencil
$9.99 - $17.94
---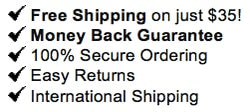 ---
Experience the new generation of liner:
‰ۢ Oil-free cream formula holds the highest concentration of pigments for more intense eye drama.
‰ۢ Smudgeproof and waterproof for 16 hours.
‰ۢ Most intense line for lasting drama.
‰ۢ Safe for sensitive eyes and ophthalmologist-tested.
‰ۢ Contact lens safe.
For best results:
1. Start at inner corner of upper eye. Extend beyond top lash line.
2. Extend lower line inward so lines meet in the inner corner of eye.
Are you in the market for a smudgeproof and waterproof liner that lasts for up to 16 hours? Look no more! Maybelline's Eye Studio Master Drama Cream Pencil is the answer. The oil free cream formula gives you bold color without the threat of smudges!
Please note: Price may vary by shade.
---
We Also Recommend
---