Revlon Cuticle Moisture Oil, .5 fl. oz.
050720:RV-NC/ML
---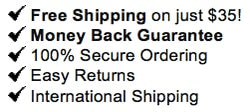 ---
Moisturises and conditions cuticles to keep them soft and supple

How to Use

: Dab on and massage into cuticles. Reapply as often as desired.
Rinse off before applying base coat/Revlon Nail Enamel.
Your nails aren't the only ones who need love on manicure day. Pamper your cuticles with Revlon Cuticle Moisture Oil before applying your favorite Revlon Nail Enamel.
---
We Also Recommend
---